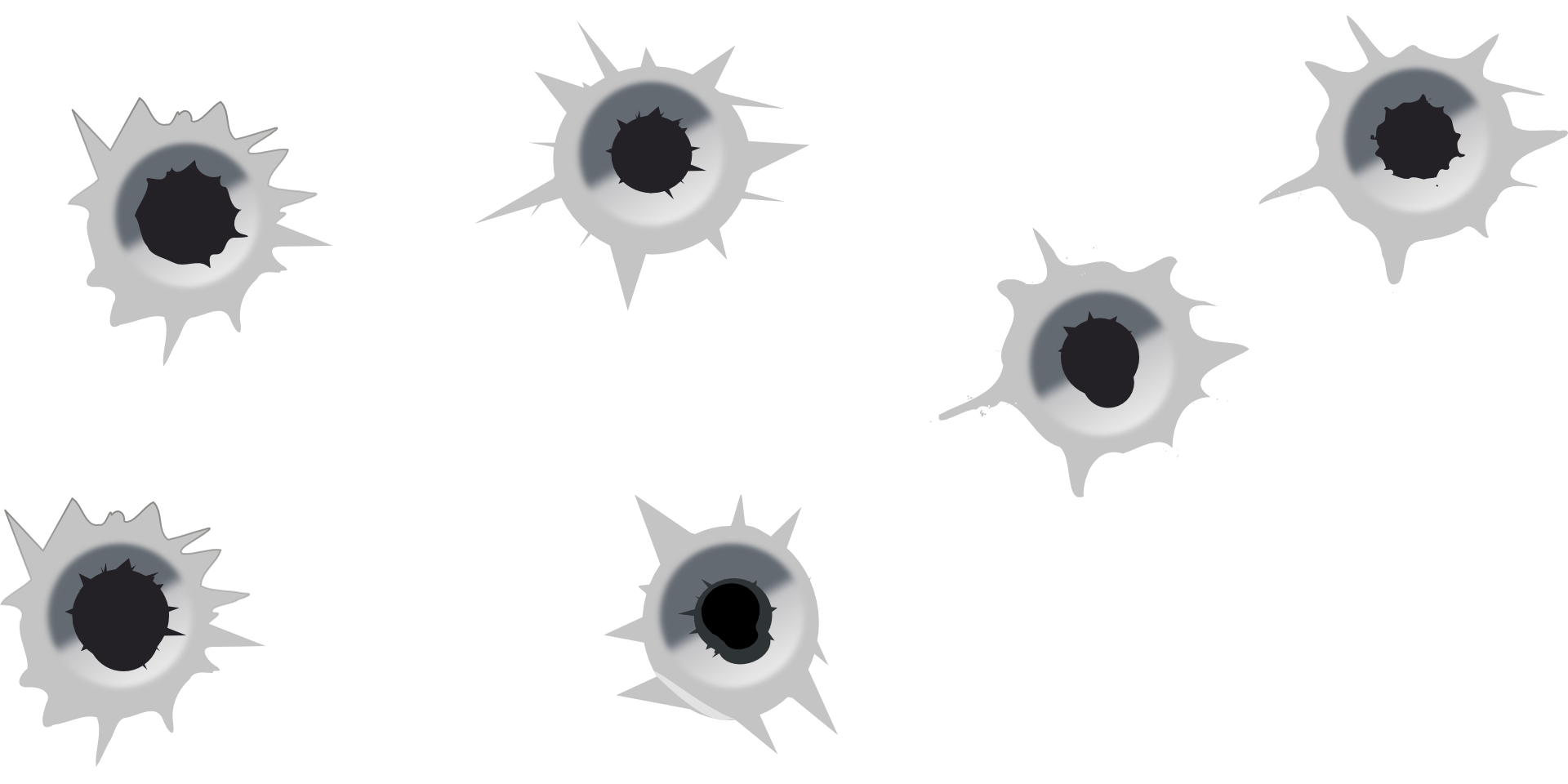 Believe it or not, the market for BB guns has grown slowly and steadily over the last five years. So, if you are looking for airsoft target rifle guns, there's no better time to buy than now.
But with so many targets for airsoft guns on the market, it can be beyond difficult to know where to look. Luckily for you, we are here to help you out.
Take a look at the top nine best airsoft targets and BB gun targets below!
1. Varmint Targets
If you're on the hunt for the perfect airsoft target trap, it simply doesn't get much better than this. Although we don't advocate violence towards rodents, varmint targets are the cheapest way to practice your shot.
In addition to this coming they usually have a bull's-eye mark in the center of them, which helps kids learn to hunt simply. Once they hit the exact spot that they're aiming for, they'll be ready to hit the hunting trails before they know it.
As you may already know, when you aim small, you miss small. So, if you're looking to buy a pellet gun or BB gun for someone you love, we highly recommend that you toss in a pack of varmint targets for extra practice too.
2. Squirrel Reset Targets
Next up are squirrel reset targets, which require a powerful BB gun or a rifle to trip up the target. Heads up: if you only have a single pump rifle, that might not be enough to work with this type of carpet target, but you'll still have a lot of fun. That being said, CO2 and multi-pump rifles are preferable for this type of target.
Squirrel reset targets are perfect for everything from:
177 up to 1200 FPS rifles
22 up to 950 FPS air guns
Pro tip - if you're not sure exactly how it works, we suggest that you watch a tutorial video to learn the basics.
3. BB Gun Target Holders
In terms of BB gun target holders, this type of target is a ton of fun to practice with. For those of you who enjoy the "ding sound" when you hit a target, BB gun target holders are simply too good to miss.
Sitting at least two feet off of the ground, you can easily hang cans or targets to the steel bars and the solid steel base stand. Also, it usually comes with a wind-resistant anchor, which keeps it from tipping over.
Although it doesn't work best with higher-powered air rifles, its versatile design and target types are effective and cheap.
4. Self-Resetting Air Rifle Target
If you have never tried to hit a self-resetting air rifle target before, then you are in for a real treat. Best for pellet guns or multi-pump BB guns, lower-powered BB guns might not be strong enough to tip the targets back. As the most best-selling option, you can reset these targets to their starter position by shooting the tip of the target.
For the uninitiated, this type of target is great for:
.177 standard caliber BB guns
.22 standard caliber BB guns
With a stand created from reliable steel, you will have no problem training with this perfect target!
5. Spinning Pellet Gun Targets
If you're in the market for spinning pellet gun targets, you can't go wrong with this air rifle-friendly accessory. Not only that, but it also works great for BB gun owners too. Making that ever so important, classic ding sound as it is struck, you'll get everything you want from this durable target.
Featuring all-steel construction, spinning pellet gun targets are designed for 800 fps air guns. Complete with interchangeable spinning targets, you'll have hours of fun with your airsoft target and your BB gun.
6. Pellet Guns With Trap Nets
As the best indoor target, you can't miss a shot with the handy trap net that comes with this airsoft gun target (literally). The benefits of using this type of target include easily replaceable paper sheets.
Plus, it's quick to set up, meaning that it won't take much time to get your target practice on. Also, it's good for both airsoft guns and BB guns. How can you possibly beat that?
7. Pepsi or Coca-Cola Cans
Pepsi or Coca-Cola cans are popular targets, but if you haven't shot them before, you have to try it for yourself. Costing less than a couple of cents, this beginner-friendly target is ideal for BB gun newbies.
If you don't want to spend an arm and a leg on a target, shooting up a few Pepsi or Coca-Cola cans can be a cheap option. While it might not be as exciting as real pellet gun target accessories, it's still an affordable alternative.
8. Reactive Shooting Targets
When it comes to reactive shooting targets, there's no better way to prepare for shooting rivals in your next airsoft or BB gun tournament.
For those of you who are unaware, reactive shooting targets are made from non-adhesive, heavy-duty target boards. On top of that, reactive shooting targets are great for shooting both outdoor and indoor targets too.
9. Silhouette Shooting Targets
In case you didn't know, silhouette target shooting is the best way to sharpen your aim. As the #1 choice for shooting competitions, these targets come with special technology that shows where your pellet shot.
Not to mention that these are some of the most affordable options on our list!
Not Sure How to Find the Best BB Gun Targets?
Still not sure how to find the best BB gun targets? Fortunately, we've got you covered. If you are curious about trying out some top-of-the-line airsoft targets, please don't hesitate to shop our store today!